Cape May - Cape May, NJ Fishing Report
Pushlished On: September 11, 2022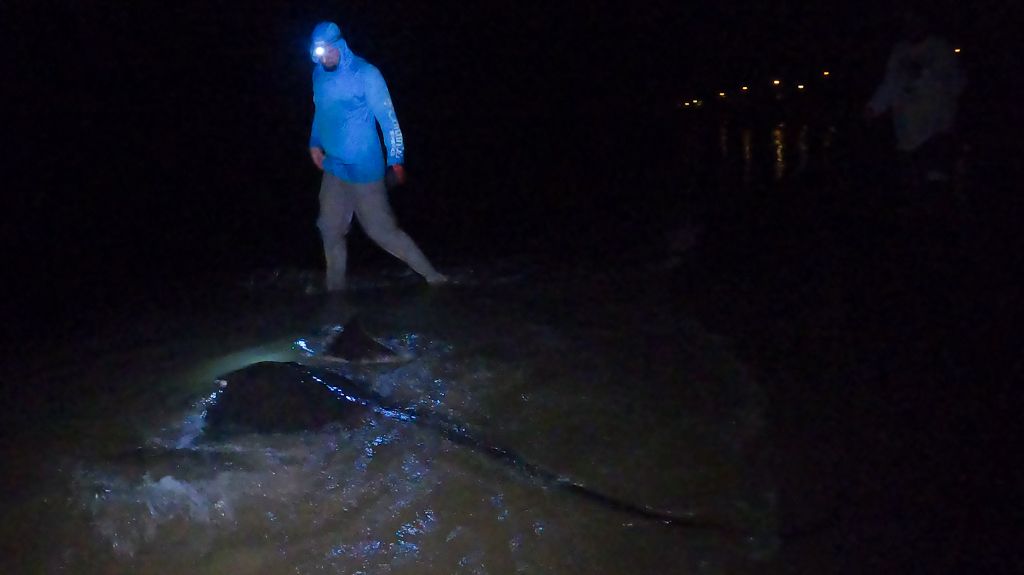 Cape May - Cape May, NJ Fishing Report
Pushlished On: September 11, 2022
A night full of fishing battles!
Cape May - Cape May, NJ
The cold-front is subsiding, and hereby the fishing is starting to peak again. We deployed several different baits, and around 11:30PM in the evening... one of our spinning outfits doubled on over. Before we knew it, we were onto something very large and charge! After a almost 30-minute tussle with the fish, Roland, Jim, and JR won their fight with a VERY large roughtail stingray. An amazing catch, which was shortly followed by a 3.5-4ft shark that JR made short work of on the conventional setup. Awesome group of guys, awesome trip!
Weather data
Forecast
Weather at 12:00 am, Rain, Partially cloudy
Catterman Adventures, LLC Available Trips